AGNES HAWKINs, artist 1910-2001
Agnes was a well respected and talented local artist, self-taught using the medium of oil on canvas. Her subject matter was mainly the local Padstow Harbour, The Camel Estuary and the surrounding countryside. Using a provocative range of earthy colours she painted until the later years of her life. Her works mainly portrayed her love of 19th Century Padstow. When passing her house, she could be seen at work at almost any time of the day.
Padstow Museum is indebted to members of the local community who have supplied the photographs of Agnes's works and give permission to publish on this website.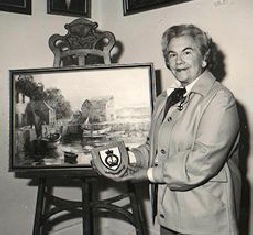 Agnes seen here with her work and plaque presented by Padstow RNLI.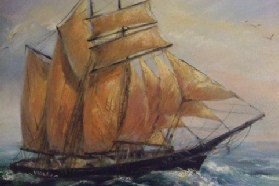 Viola - built in and traded from Padstow. Converted to a Q Ship in WW1.
Private Collection 2013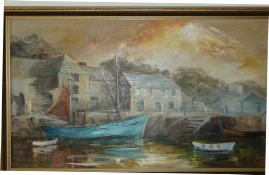 Padstow Quay shows Abbey House. Painted 1970.
Private Collection 2013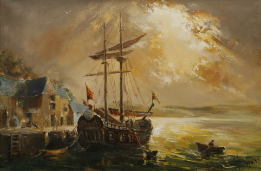 The Non-Such Padstow. Agnes impressionistic view of this famous vessel, a copy of which is held at Padstow Museum. The building on the left is Abbey House.
Padstow Museum Archive 2013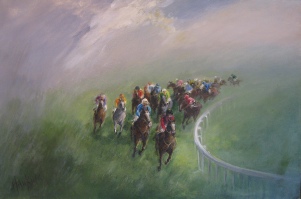 Tattenham Corner, Queens Colours by Agnes. A departure from her local subjects.
Private Collection 2013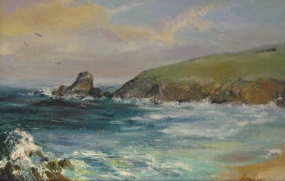 Trevone Bay, near Padstow.
Private Collection 2013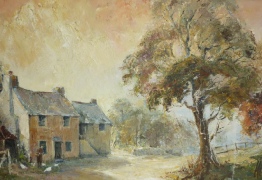 Cottage Scene from local area. Painted 1976.
Private Collection 2013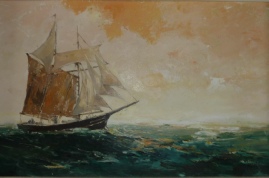 Padstow Schooner Katie. Painted 1970.
Private Collection 2013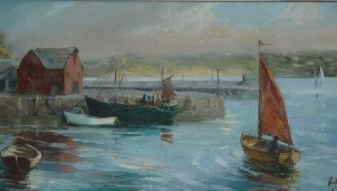 Padstow Harbour and Red Brick Building. Painted 1985.
Private Collection 2013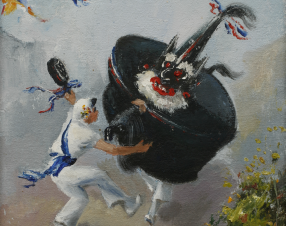 Agnes's painting captures the spirit of Padstow's Mayday festivities, showing the Blue Ribbon Oss with the dancing teaser. Note, the flowers on the bottom right corner are symbolic of the Cowslips, Bluebells and greenery so widely used in the festivities.
Museum Collection 2013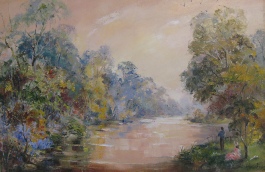 River Fal, near Truro.
Private Collection 2013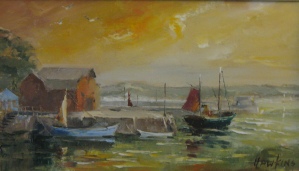 Another variation of Padstow Inner Harbour.
Private Collection 2013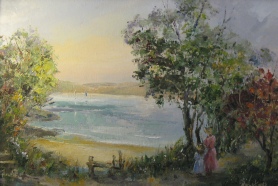 View of St. George's Well on Camel Estuary.
Private Collection 2013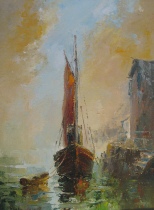 Red Sails by Original Brick Building, Padstow.
Private Collection 2013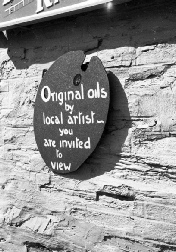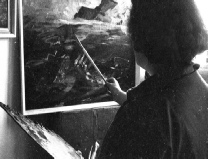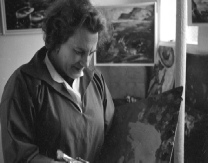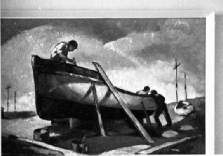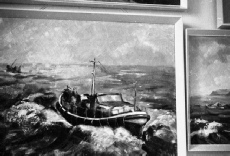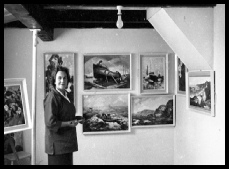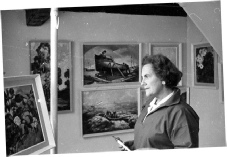 The above pictures of Agnes at work in her studio and at local exhibitions she held, are reproduced by kind permission of Gill Scott daughter of David Scott, a local photographer and manager of the Cinedrome
---