THE SQUIRE At war
Members of the Prideaux family that went to war: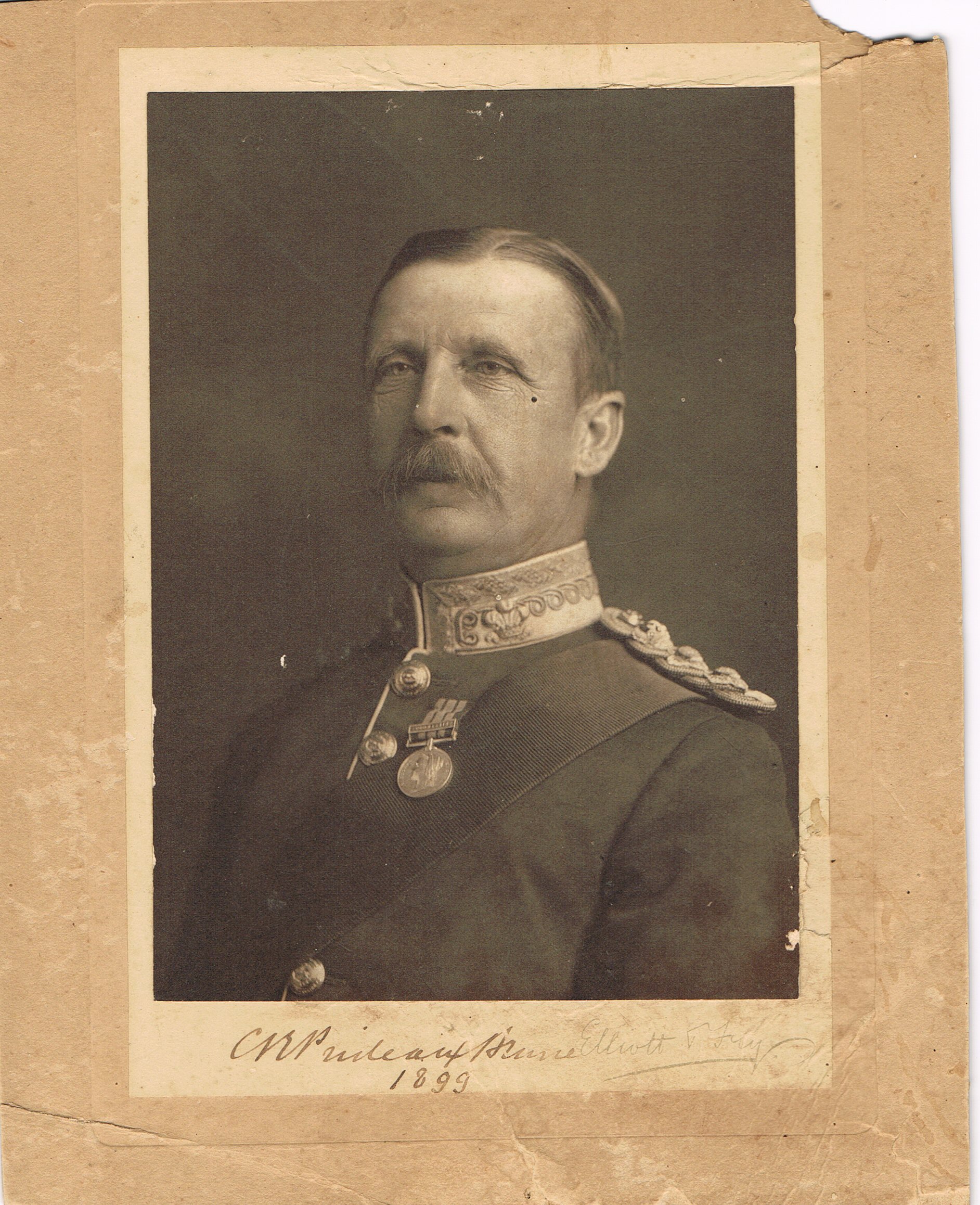 Lt Col Charles Robert Prideaux-Brune served with the Rifle Brigade in South Africa - born 1848  died Dec 1936.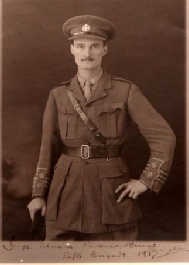 Denys Edward Prideaux-Brune, second son of Charles Robert - born 1891 Lt Col Rifle Brigade DSO and Bar died 1952. Memorial window behind altar in Parish Church.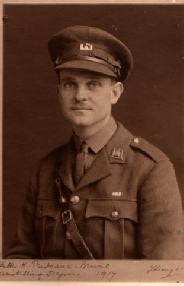 Fulke Knatchbull Prideaux Brune, eldest son of Charles Robert - born 1887 served with both Australian and British units in Great War was badly wounded in 1916 and discharged. Died 21st April 1939 aged 52.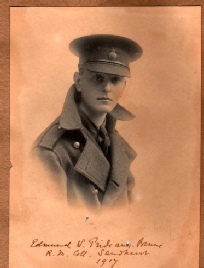 Edmund Nicolas Prideaux-Brune, youngest son of Charles Robert - born 1898.  2nd Lt 3rd Rifle Brigade Killed in Action May 22nd 1918 at Maisne Bouche, buried at Villiers au-bois near Lens France aged 19.  He was a promising musician and had had several works for piano published.
The War Memorial at Stile Field Padstow, overlooks the Camel Estuary, the dating on it shows 1914-1919, the inscriptions include the honoured from both WWI & WWII each year it is the focus point for the Remembrance Day Parade, and is attended by various local groups for the wreath laying ceremonies.
Research is at present being undertaken on Padstow's War Memorial, much viewable information on the casualties has been added to the WWI page on the site. We are also planning a display to commemorate WWI from a Padstow aspect.
---