the old customs house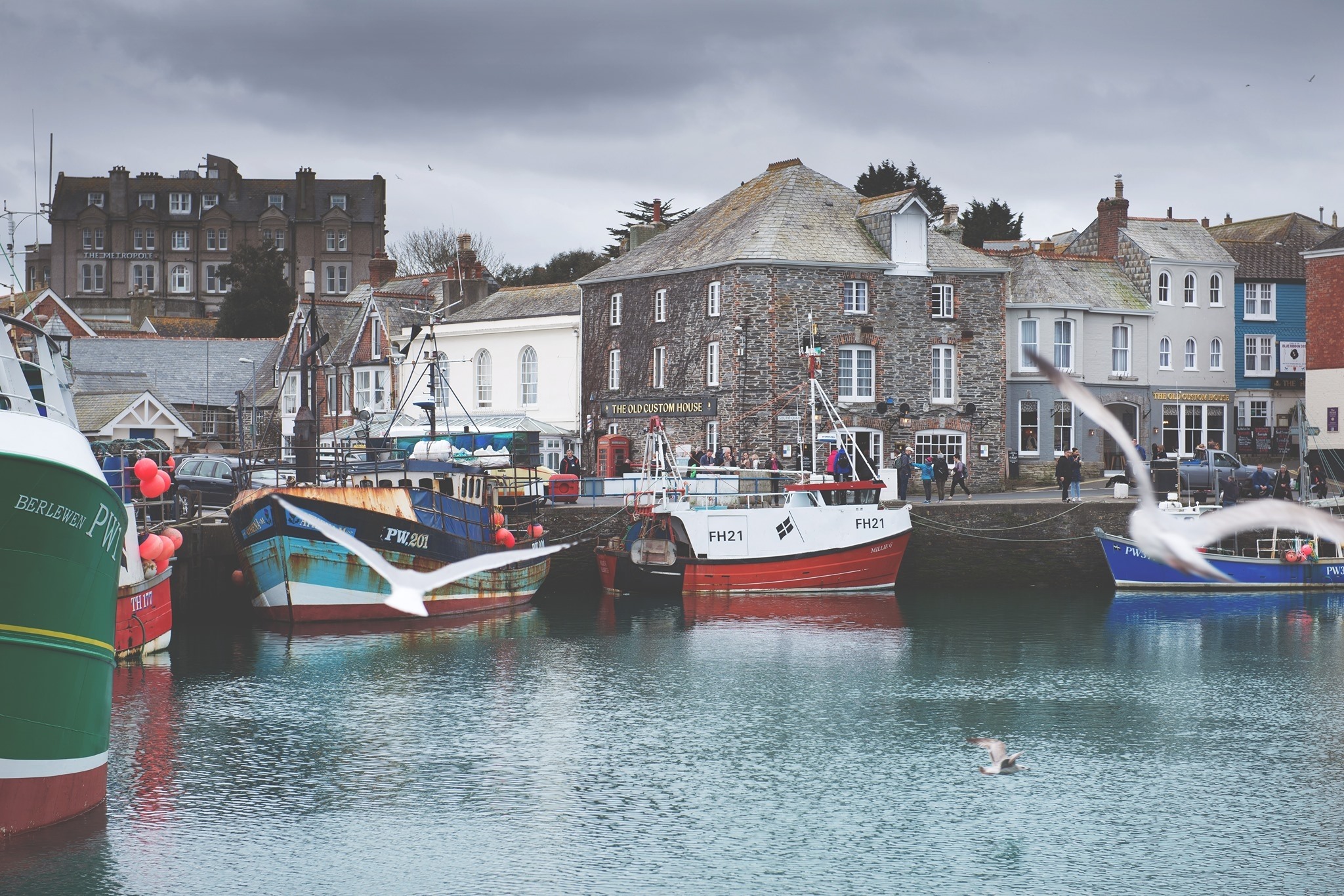 As the name suggests, the Old Custom's House public house used to be the Custom's House for Padstow, home of Revenue and Customs.
When it was first built is was right on the water's edge; the harbour car park being reclaimed land. The revenue cutter used to be mounted on davits on the front of the building.  If you look up you will still see the trap door where good were loaded off the boats into the loft storage.
The car park was filled in during the early 1900s to accommodate the railway. The buffers at the end marked the termination of the Padstow to Waterloo line.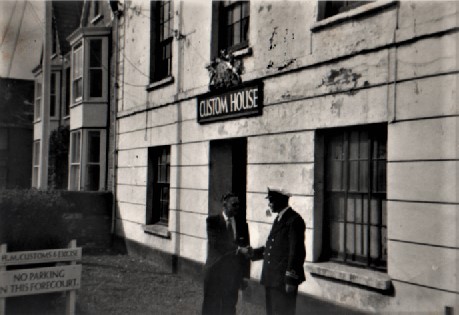 The pub underwent a large rennovation in the early 1990s when it was opened up to the large pub that it is now. In the late 2010s the bar was connected to the restaurant next door. The restaurant was originally Pescadous and is now the Cally Oyster Bar. The name Cally coming from the former name of The Caledonian.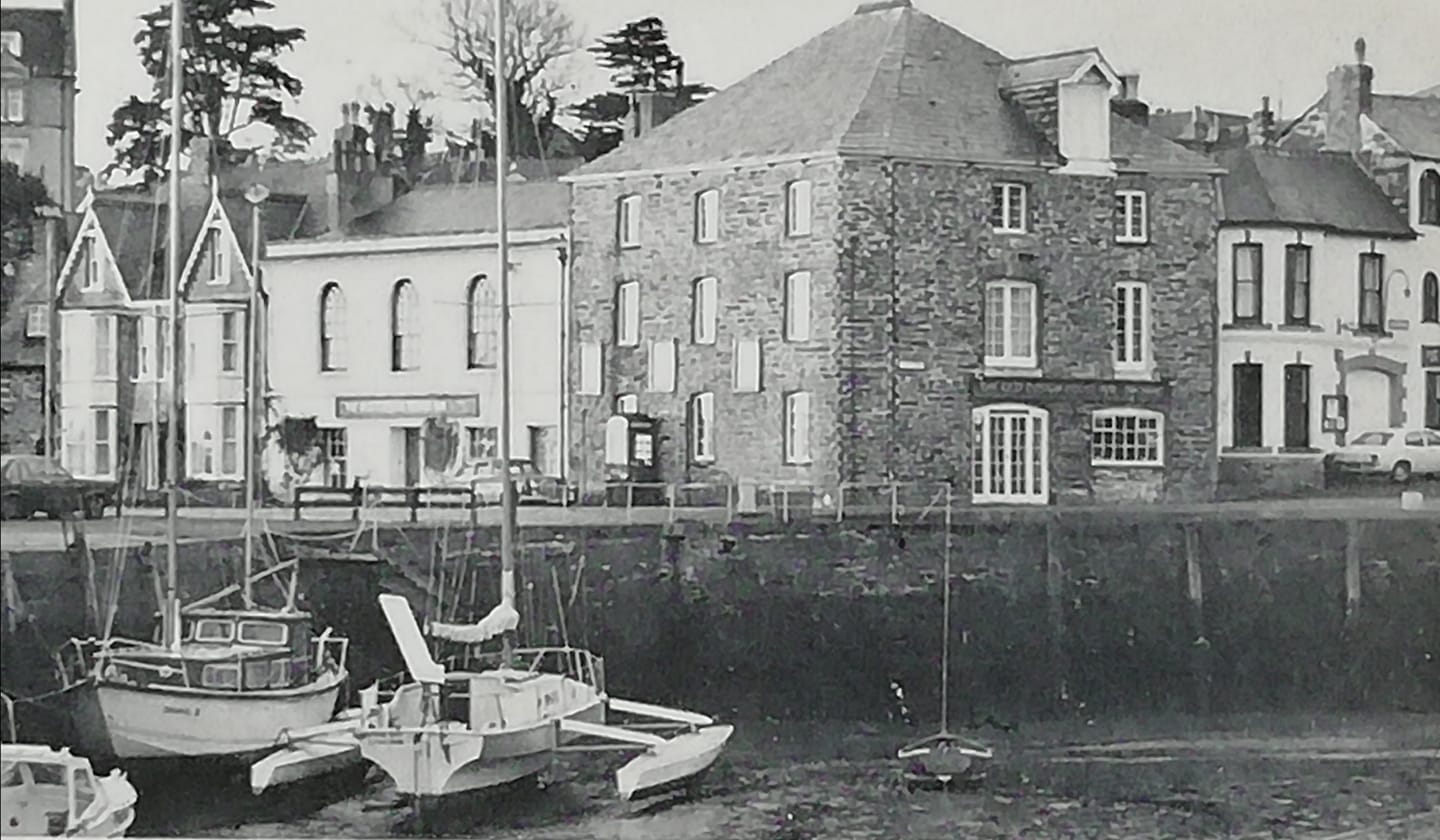 ---